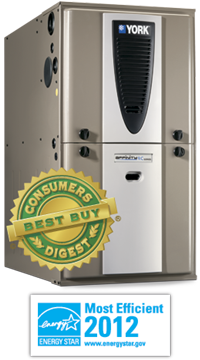 For the past few years, New Jersey state-funded rebate programs have helped residents offset the cost of upgrading heating and air conditioning systems with new high-efficiency Energy Star equipment.
Major changes to the NJ WarmAdvantage and CoolAdvantage rebate programs are
coming starting February 24, 2013. WarmAdvantage rebates for new high-efficiency gas and oil furnaces will drop from $400 to $250. CoolAdvantage rebates for new high-efficiency air conditioning systems will disappear as they fall from $500 to $0!
There will still be some great incentives to replace and upgrade your HVAC systems. Rebates for boilers will remain at $300, heat pumps will hold steady at $500, and high-efficiency water heater rebates will increase from $300 to $500! Plus there is an added bonus of lower utility bills which you will see once you replace those old energy hogging systems.
If you are thinking about replacing your old furnace or air conditioning system, don't lose out! Call us today at 856-344-2027 to schedule a free estimate.
To learn more about the NJ rebates click
here
.