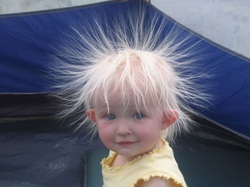 How often do you get static shock when you touch a door knob or another person? Does your skin get really dry and itchy every winter?

A whole house humidifier can help fix those issues. The humidity is taken out of the your home during the winter due to the warm dry air from your heating system running all the time. Adding moisture back into the air will stop the shocks and dry skin problems. It also will help the heat balance where some areas don't feel quite as comfortable as other areas.

Most whole house humidifiers only take a few hours to install and are very easy to maintain. These humidifiers can be installed on most forced air system, but if your home doesn't have a forced air unit, you still have options.

As always, Focus HVAC offers free estimates and can provide tips on how to improve the comfort level in your home. You can reach us at 856-344-2027.