Heating and Air Conditioning Services in Merchantville, NJ 08109
Focus HVAC serves the residents of Merchantville, NJ with reliable heating and air conditioning service at reasonable rates. We offer many options to accommodate your heating, cooling, and air quality needs while keeping your budget in mind. Our technicians will listen to your feedback on your heating and cooling issues and help decide which options work best for you and your family. From furnace repair to air conditioner repair, we offer flexible hours to accommodate your schedule and emergency HVAC service is always available in Merchantville 24/7. Customers in Merchantville are also eligible for NJ Clean Energy rebates! So now is a great time to upgrade to high-efficiency equipment and save on your utility bills and also get money back from the state.
Learn more about our HVAC services in Merchantville here!
Heat Service and Installation in Merchantville, NJ 08109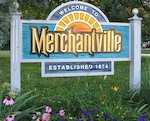 We service and install all brands of heaters including gas furnaces, oil furnaces, boilers, and water heaters in Merchantville, NJ. No one wants their heat to breakdown especially in the middle of the cold Merchantville winter. Focus HVAC can help maintain your heating systems to prevent malfunctions, and in the event the heat stops working, we are ready to provide repair service any day, any hour. And when its time to for a new furnace or boiler, we will give you a free estimate to replace your system with the correct equipment that fits your home and your budget. For those homes in Merchantville with oil heat, we can help you convert to cleaner, more fuel efficient gas heat. Focus HVAC offers heater service for residential homes and commercial facilities to keep Merchantville comfortable all year round. Contact Focus HVAC today at (856) 344-2027.
Learn more about our heating services available in Merchantville here!
---
Air Conditioning Service and Installation in Merchantville, NJ 08109
Merchantville definitely gets hot in the summer but you won't have to sweat it because Focus HVAC will keep your AC up and running throughout the season. If your air conditioner breaks, you can call us for same day service so you can always stay cool. We can maintain your cooling system with our precision cleaning and tune-up to help prevent and deter air conditioning malfunctions. When its time to replace the old air conditioning system, call us for a no-cost estimate to replace your cooling system with the properly sized equipment for your home. Call us to schedule air conditioner repair service, installation, or free estimates in Merchantville, NJ today at (856) 344-2027.
Learn more about air conditioning services available in Merchantville here